Welcome to the Nail Company - Nail & Beauty Specialists.


PLEASE NOTE: Our online and telephone service is operating as normal. At this time, our cash & carry is closed to visitors except by prior appointment (Single visitors only). For further information see our COVID-19 Statement in our Company News section.


Established for 30 years supplying Nail & Beauty Professionals. STRICTLY TRADE ONLY. The Nail Company offers a fast, friendly and efficient service setting us aside from our competitors. To shop or browse our departments online Click here or call us on 01932 851505.
New Products
Mehaz Disinfectant Tray with Lid
£15.95


(ex VAT)
Best Sellers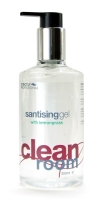 SP Antibacterial Hand Sanitising Gel 300ml
£3.95


(ex VAT)
Lash FX NEW Additions -To The Instant Russian Lashes Range!
Lash FX 10D C Curl & 6D D Curl Instant Russian Lashes. Lash FX Pre Fanned Russian Lashes are soft ultrafine lashes grouped together to give a full volume, lightweight, Russian effect in an instant. For clients who want to achieve a dramatic and glamorous style.
Click here
Ear Loop Pleated Face Masks 50pk.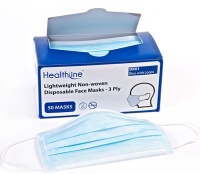 3 ply medical disposable face masks, extra-soft elastic ear loops with an adjustable nose band for anatomical fitting. Light and comfortable to wear. Soft and non irritating yet easy to breathe providing excellent filtration efficiency. 3 layers: outer and inner layers of non-woven fabric and meltblown non woven fabric filter layer.
Affordable essential protective clothing to reduce the spread of viruses and colds and to reduce exposure to harmful airbourne dust. Normally blue, but COLOUR/BRAND MAY VARY. GREAT VALUE. More Info
Cuccio Powder Polish - Acrylic Nail Colour Dip System - Starter Kit
Cuccio Pro Powder Polish - Quick and easy to apply for maximum profitability, Cuccio Powder Polish offers a choice of solid colour application, flawless French manicure styles or for building a perfect Apex nail formation using the Original Pink or Clear for a natural look. Starter Kit, individual treatments and over 50 x 1.6 oz powder shades available. More Info
CUCCIO IMAGINE SPRING 2020 COLLECTION
Cuccio Imagine Spring 2020 Collection Now in store - Fantastic Spring Colours - Also available in Cuccio Colour, Veneer & MatchMaker Kits More Info