Welcome to the Nail Company - Nail & Beauty Specialists.

Established for 30 years supplying Nail & Beauty Professionals. STRICTLY TRADE ONLY. The Nail Company offers a fast, friendly and efficient service setting us aside from our competitors. To shop or browse our departments online Click here or call us on 01932 851505.

PLEASE NOTE: Our online, click & collect and telephone service is operating as normal. However with regret our cash & carry is closed to visitors at this time. For further information see our COVID-19 Statement in our Company News section.
New Products
Salonsystem Lash & Brow Tint Brown 15ml
£4.50


(ex VAT)
Best Sellers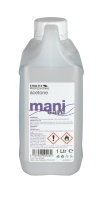 Strictly Professional Acetone 1 Litre
£4.35


(ex VAT)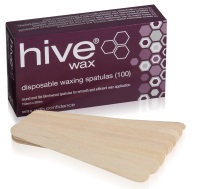 Hive Waxing Spatulas STANDARD 100pk
£1.55


(ex VAT)
Lash FX NEW Additions -To The Instant Russian Lashes Range!
Lash FX 10D C Curl & 6D D Curl Instant Russian Lashes. Lash FX Pre Fanned Russian Lashes are soft ultrafine lashes grouped together to give a full volume, lightweight, Russian effect in an instant. For clients who want to achieve a dramatic and glamorous style.
Click here
Type IIR Disposable Medical Face Masks 50pk.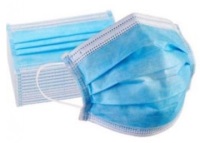 Type IIR Disposable Medical Face Masks 50pk.

CE and FDA certified. The recommended disposable mask for reducing the risk of spreading infections in the salon setting. 3 layers with ear loops and soft and comfortable to wear.

Latex free, Nickle free, Cadminium free, Fibreglass free.

98% BFE (bacterial filtration efficiency) More Info
Cuccio Powder Polish - Acrylic Nail Colour Dip System - Starter Kit
Cuccio Pro Powder Polish - Quick and easy to apply for maximum profitability, Cuccio Powder Polish offers a choice of solid colour application, flawless French manicure styles or for building a perfect Apex nail formation using the Original Pink or Clear for a natural look. Starter Kit, individual treatments and over 50 x 1.6 oz powder shades available. More Info
CUCCIO SORBET 2020 COLLECTION
Cuccio Sorbet 2020 Collection Now in store - Fantastic Colours - Also available in Cuccio Colour, Veneer & MatchMaker Kits More Info