Welcome to the Nail Company - Nail & Beauty Specialists

Established for over 27 years in supplying the Nail & Beauty Professional TRADE ONLY The Nail Company offers a fast, friendly and efficient service setting us aside from our competitors. Call us on 01932 851505 To shop or browse our departments online Click here
PLEASE NOTE: We will be closed for our Annual Staff Holiday on the last bank holiday week in August (closed 26th August to 30th August inclusive), re-opening on Monday 2nd September. Please place your order requirements early; last orders on Thursday 22nd August please. We will endeavour to despatch all orders received after this date on Monday 2nd September. We appreciate your assistance and apologise for any inconvenience caused.
New Products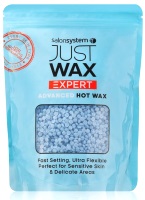 £12.45


(ex VAT)
Best Sellers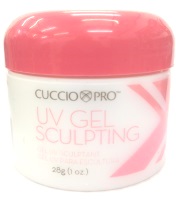 Cuccio UV Sculpting Gel Clear 28g
£16.09


(ex VAT)
Salon System Lash FIX Lotion 15 SACHETS
£12.70


(ex VAT)
Lash FX NEW Additions -To The Instant Russian Lashes Range!
Lash FX 10D C Curl & 6D D Curl Instant Russian Lashes. Lash FX Pre Fanned Russian Lashes are soft ultrafine lashes grouped together to give a full volume, lightweight, Russian effect in an instant. For clients who want to achieve a dramatic and glamorous style.
Click here
Just Arrived - ibd Just Gel The Pink Motel Summer 2019 Collection
Check in to a colourful new reality known as "The Pink Motel" Light & bright pink shades invite you pamper yourself at this rosy roadside oasis, while poolside blues-greens and teals call you to lounge while you debate your next destination. More Info
Cuccio Powder Polish - Acrylic Nail Colour Dip System - Starter Kit
Cuccio Pro Powder Polish - Quick and easy to apply for maximum profitability, Cuccio Powder Polish offers a choice of solid colour application, flawless French manicure styles or for building a perfect Apex nail formation using the Original Pink or Clear for a natural look. Starter Kit, individual treatments and over 50 x 1.6 oz powder shades available. More Info
CUCCIO HEATWAVE SUMMER 2019 COLLECTION
Heatwave Summer 2019 Collection
Get set for summer with eight colourful new nail shades. The Heatwave collection features a selection of brights; ideal for welcoming the warmer season and to promote to clients heading on holiday. Colours include a hot coral and sweet lime, as well as a selection of pink and purple tones. Available now in Cuccio colour, Veneer and MatchMaker Kits More Info