Search
Delivery Info
Fast Service
only £4.95+vat*
Click here for more details
(£25.00 Min. Order)
Free delivery on all orders over £50.00 + VAT
Bookmark Us
Click here to add us to your favourites.
Welcome to The Nail Company

. Established for 25 years in supplying the Nail & Beauty Professional TRADE ONLY. The Nail Company offers a fast, friendly and efficient service setting us aside from our competitors. Call us on 01932 851505 To shop or browse our departments online Click here
New Products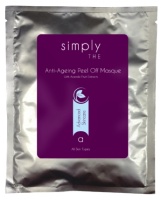 Simply The Peel Off Masque with Acerola 30g
ref: SMP80665
MORE INFO
Price - £2.65


(ex VAT)
Ear Loop Pleated Face Masks 50pk
ref: ECEGR8790
MORE INFO
Price - £4.50


(ex VAT)
Best Selling Products
Economy Nail Wipes 200pk
ref: NCNW200
MORE INFO
Price - £1.95


(ex VAT)
Salon System 250ml Profile Nail/File Antiseptic Spray
ref: SS0212133
MORE INFO
Price - £4.10


(ex VAT)
Special Offers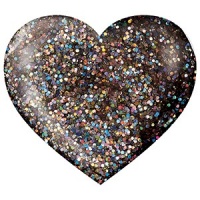 Cuccio Veneers Buy 1 Get 1 Free
Buy any Cuccio Veneer & Get another 1 free (MIX & MATCH) SAVING £14.95 + VAT
More info
Salon System Individual Lashes Flare Black 3 For 2
BEST SELLER - Medium or Long. Each special promotional pack includes one free pack.
More info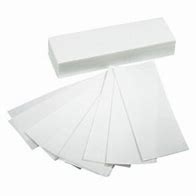 Hive Options Flexible Paper Waxing Strips 100pk PROMO
BUY 2 GET 1 FREE SAVE £2.45 + VAT
More info
Hive of Beauty Options Wax Heater 1000cc
15% off Normally £49.95 + vat - NOW ONLY £42.45 +vat
More info
Salon Systems Tea Tree, Pink Creme & JW Soft Wax 450g 3 FOR 2
3 for the price of 2 in each pack!
More info
Star Nails Savings on Nail Tips, Nail Glue & Nail Tools
See all the current Star Nails Promotions and savings here.
More info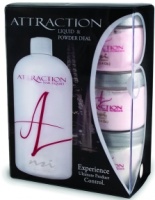 NSI Attraction liquid & 3 powders (Purely Pink Masque) Promo
SAVING £23.95 on normal price!

More info
Lash FX Individual Lash Pots 0.5g
Buy 3 Lash Pots (Mix & Match) and get the 4th FREE- SAVE £18.95
More info
Solglo Spray Tanning Solutions
Solglo offers incredible savings over competitors. Quality is never sacrificed for price. The same award winning formulation provides a gorgeous natural tan. Technicians have an opportunity to make up to £2000 per 5 litres. Enriched with natural skin conditioners incl. Aloe Vera, Cocoa Butter, and Vitamin E to nourish the skin also contains Walnut Shell extract which acts as a guide colour for ease of application and to give an instant bronze glow. The Tan takes 6 hours to develop and will reach its maximum potential within 10 hours. More Info
NEW - Neo Romantique - The Latest Just Gel Collection
The latest Just Gel Collection from IBD, inspired by the fanciful Boudoirs of France. Nail colours have never been so naughty! The Neo Romantique Collection offers six luxurious shades; Bustled Up, Ooh La La Lace, R U Sur-real, Bardot Indigo, Bella Boudoir, Garter Your Heart. PLUS - IBD offers two unique Deco Glitters: Eu-Phor-a-Kiss & Hypnotic Hold. Click here to see the Neo Romantique Collection
Duri Rejuvacote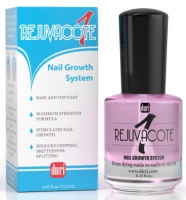 Do your nails continually split, lack growth and feel weak? Have your artificial nail enhancements stunted nail growth? Don't despair, The Nail Company has the answer.
Used as a basecoat to start and then 3-4 times a week over your polish DURI'S REJUVACOTE will build up the layers of your nail. Rejuvacote has an impressive success rate of 99%, so it is no wonder it already has such a large and loyal following; celebrity fans include Elizabeth Taylor, Catherine Zeta-Jones, Jessica Simpson, Kate Beckinsale, Cheryl Cole and Rachel Stevens!
Recommended Retail Price (NON-TRADE) £14.99 inc VATMore Info
NEW! The Lash FX duo BUY 2 Get the 3rd FREE - LIMITED EDITION
The Lash FX duo is a dual-ended wand with Black Mascara on one end and Clear Gloss on the other to ensure your lashes look fabulous at all times. The Black Mascara is used to add definition to lashes and the Clear Gloss adds lustre and keeps them groomed into place. Both are specially formulated to be used on eyelash extensions. Now on BUY 2 & get the 3rd FREE SAVE £9.95+VAT Recommended Retail Price £17.95.
Trade Price: £9.95 (£11.94 Including VAT at 20%)
LFX Double Ended Mascara/Glaze LIMITED EDITION. More Info