Search
Delivery Info
Fast Service
only £4.95+vat*
Click here for more details
(£25.00 Min. Order)
Free delivery on all orders over £50.00 + VAT
Bookmark Us
Click here to add us to your favourites.
Welcome to The Nail Company

. Established for over 25 years in supplying the Nail & Beauty Professional TRADE ONLY. The Nail Company offers a fast, friendly and efficient service setting us aside from our competitors. Call us on 01932 851505 To shop or browse our departments online Click here
New Products
LFX X0371 Mink Lashes B Curl Ex Thick 0.2 x 11mm TRAY
ref: LFX0371
MORE INFO
Price - £17.95


(ex VAT)
Appointment Book 3 Column DARK 8.00-8.45
ref: QU0686
MORE INFO
Price - £8.50


(ex VAT)
Best Selling Products
Salon System 250ml Profile Nail/File Antiseptic Spray
ref: SS0212133
MORE INFO
Price - £4.10


(ex VAT)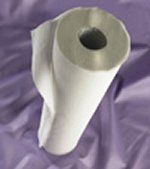 SINGLE Couch Protection Roll 20" 50m
ref: HBA0301
MORE INFO
Price - £2.75


(ex VAT)
Special Offers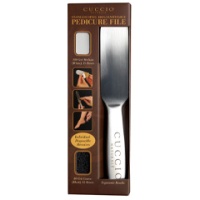 Cuccio Naturale Steel Pedicure File + refills
Normally £15.00 Now Only £9.00 +VAT + Refills 50 pack Normally £6.00 Now Only £4.50 + VAT
More info
Star Nails Resin Activator BUY 1 GET 1 FREE!
Buy any size Resin Activator and get the same size FREE! Fantastic Savings - Stock up NOW!
More info
Edge F'Glass & Silk Dispenser 2.7m
BUY 2 GET 1 FREE (Mix & Match) Saving £6.95 + VAT See ALL of the EDGE Offers here!
More info
Cuccio MatchMaker PROMO 3 for 2
Each pack contains veneer & matching colour polish. Buy 2 & get 3rd pack free. See ALL The Cuccio Offers here!
More info
Salon Systems Tea Tree, Pink Creme & JW Soft Wax
3 for the price of 2 in each pack! See ALL The Salon System Lashes & Wax offers here!
More info
Solglo Spray Tanning Price Reduction
Sunkissed & Sundrenched 1 litre only £30.00 + VAT 5 Litres Now only £80.00 + VAT MASSIVE SAVINGS - GET SPRAYING!
More info
IBD Just Gel Polish Celebration ONLY £9.50 + VAT
To celebrate one million bottles sold! Normally £15.95 + VAT SAVING £6.45 + VAT

More info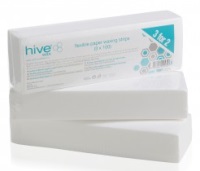 Options Flexible Paper Waxing Strips (100pk) 3 for 2
Just back in stock! 3 packs of 100 strips for the price of 2 in each pack
More info
Solglo Spray Tanning Solutions
SOLGLO JUST REDUCED - SPECTACULAR SAVINGS - Solglo offers incredible savings over competitors. Quality is never sacrificed for price. The same award winning formulation provides a gorgeous natural tan. Technicians have an opportunity to make up to £2000 per 5 litres. Enriched with natural skin conditioners incl. Aloe Vera, Cocoa Butter, and Vitamin E to nourish the skin also contains Walnut Shell extract which acts as a guide colour for ease of application and to give an instant bronze glow. The Tan takes 6 hours to develop and will reach its maximum potential within 10 hours. More Info
Dolce Vita - Just Gel Collection
The ibd Just Gel Polish Dolce Vita Collection consists of 6 summer inspired colours: Head-to-Toe-Gelatoa bright orange, Rome Around an opaque pink, Vespas & Siestas a flashy fuchsia, Heedless to Say a punchy purple, Riviera Rendezvous a bold blue, Just Me 'n' Capri an aquatic green. To add gleaming accents to the six shades 2 unique deco glitters: Celfiein Amalfi a gold flake glitter and Bellinis & Bikinis an orange, pink and gold glitter. STOP PRESS: ALL JUST GEL BOTTLES NOW ON CELEBRATION PRICE OF ONLY £9.50 + VAT Click here to see the Dolce Vita Collection
Duri Rejuvacote & NEW Rejuvacote2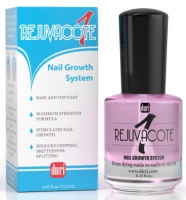 Do your nails continually split, lack growth and feel weak? Have your artificial nail enhancements stunted nail growth? Don't despair, The Nail Company has the answer.
Used as a basecoat to start and then 3-4 times a week over your polish DURI'S REJUVACOTE will build up the layers of your nail. Rejuvacote has an impressive success rate of 99%, so it is no wonder it already has such a large and loyal following; celebrity fans include Elizabeth Taylor, Catherine Zeta-Jones, Jessica Simpson, Kate Beckinsale, Cheryl Cole and Rachel Stevens! Recommended Retail Price (NON-TRADE) £14.99 inc VAT More Info
NEW! Cuccio Nudetrals Colour Collection
Slip into something more natural looking with the new Nudetrals Colour Collection - a sensual array of nude shades to compliment all skin types. Expose your inner fashionista while adding sparkle to your natural beauty with fine mica elements that will amplify the bare essentials. Revealing, soft and subtly erotic, this collection is the perfect way to undress from the dark shades and help you to uncover your passion and love of colour. More Info