Search
Delivery Info
Fast Service
only £4.95+vat*
Click here for more details
(£25.00 Min. Order)
Free delivery on all orders over £50.00 + VAT
Bookmark Us
Click here to add us to your favourites.
Welcome to The Nail Company

. Established for over 25 years in supplying the Nail & Beauty Professional TRADE ONLY. The Nail Company offers a fast, friendly and efficient service setting us aside from our competitors. Call us on 01932 851505 To shop or browse our departments online Click here
New Products
Salon System Gellux LED PRO-Lamp 13w £10.00 OFF!
ref: SS0212633P
MORE INFO
Price - £89.00


(ex VAT)
SS NailLux Manicure Kit £5.00 OFF!
ref: SS0216309P
MORE INFO
Price - £39.45


(ex VAT)
Best Selling Products
Salon System 250ml Profile Nail/File Antiseptic Spray
ref: SS0212133
MORE INFO
Price - £4.10


(ex VAT)
Cuccio UV Sculpting Gel Clear 28g
ref: C15101
MORE INFO
Price - £12.99


(ex VAT)
Special Offers
LashFX Pre Treatment 25ml
Normally £25.00 Now Only £12.50 +VAT For longer lasting eye lash extensions.
More info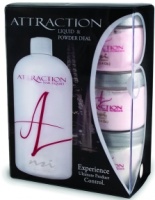 NSI Attraction Liquid & 3 Powders (Purely Pink Masque) PROMO
SAVE A MASSIVE £23.95+VAT!
More info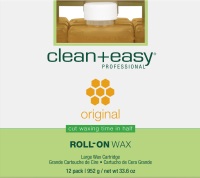 Clean & Easy Original Large (Leg) Refill 12pk
BUY 2 GET 1 FREE Save a MASSIVE £26.95 + VAT
More info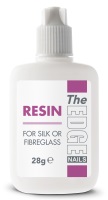 Edge Fibreglass/Silk Resin 28g
Buy 2 get 3rd free & SAVE £11.50 + VAT See ALL The EDGE Offers here!
More info
Cuccio Colours, Veneers & MatchMaker Offers
See ALL The Cuccio B1G1FOC & B2G1FOC offers here!
More info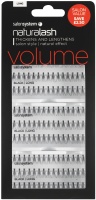 Salonsystem Long Black Flare Lashes - Salon Value 3 Pack
GREAT VALUE PACK - SAVE £2.50 COMPARED TO BUYING SINGLE PACKS.
More info
IBD Just Gel Polishes New Lower Price
To celebrate one million bottles sold! NOW ONLY £9.50 + VAT

More info
NEW LOWER PRICES on LashFX Trays & Pots + 4 for 3 on LashFX Pots
Buy 3 x LashFX Pots & Get the 4th Free (Mix & Match) SAVE £12.95 + VAT
More info
Attitude Polish Cashmere Collection
Introducing 6 NEW Attitude Lacquers - The A/W Cashmere Collection
Cashmere Soft - An alluring soft beige - The perfect accessory for transitioning through the seasons. Charcoal Touch - Give nails some panache with pebble grey. Cocoa Aroma - A seductive chocolate brown. Forest Dew - A lustrous and opulent emerald green. Snowball Cocktail - A seriously chic earthy grey-green. Morning Frost - A sleek granite grey + Receive a FREE Stand when you buy 24 Attitude polishes! More Info
Marvellash Russian Lash Kit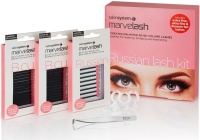 Marvellash Russian lash is the lastest trend to hit the extension market to create soft finish, full voume lashes. A perfect starter kit. Contains everything needed for Russian volume layering, multi-lash feathering and 3D/6D techniques.Kit contains: EXTRA Fine Lashes B Curl 0.07, ULTRA Fine Lashes B Curl 0.05, Russian 3D Fan Lashes, Angled Tweezers, Glue Rings
Click here to see all Eye products
NEW Rejuvacote2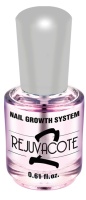 Rejuvacote 2 is a new generation of Duri's number one best selling Rejuvacote 1, designed for users with more sensitive skin. It is formaldehyde, toluene and DBP free. The new formulation incorporates a special proprietary formulation to extend the life of manicures and pedicures, ward off brittle and dry nails and encourage strong, healthy nail growth. The formula contains keratin and calcium to mend split, weak, brittle, peeling and cracked nails. All the ingredients work synchronistically with the body's natural chemistry to stimulate nail growth, provide flexibility and pliability while protecting against breakage and damage. More Info
NEW! Cuccio Out Of This World Collection
Blast off on an intergalactic adventure of style, fashion and colour exploration with the glitter powered Out of This World Colour collection. Discover a universe of endless sparkle and supernova-like shine with these rich metallic shades that will take you on a warp speed ride into the next generation of colour.
Take your colour from spacey to spectacular!. All colours also available in matching Veneer LED/UV Colour & MatchMakers. More Info