Search
Delivery Info
Fast Service
only £5.00+vat*
Click here for more details
(£25.00 Min. Order)

Bookmark Us
Click here to add us to your favourites.
Welcome to The Nail Company

. Established for 25 years in supplying the Nail & Beauty Professional TRADE ONLY. The Nail Company offers a fast, friendly and efficient service setting us aside from our competitors. Call us on 01932 851505 or to view all The Nail Company products Click here

New Products
Strictly Professional Facial Care Kit Dry/Mature Skin
ref: SPB0633
MORE INFO
Price - £11.95


(ex VAT)
Simply The Collagen Gel 500ml Galvanic
ref: SMP80994
MORE INFO
Price - £12.95


(ex VAT)
Best Selling Products
Economy Nail Wipes 200pk
ref: NCNW200
MORE INFO
Price - £1.95


(ex VAT)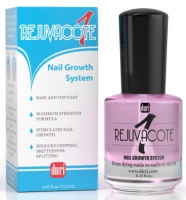 Duri Rejuvacote 0.61 fl oz
ref: DRCOTE
MORE INFO
Price - £7.50


(ex VAT)
Special Offers
Lash FX PROMO
Buy any 3 Lashes Pots B, J or C Curl & get the 4th FREE - SAVING £18.95 + VAT
More info
IBD Just Gel Polish 3 for 2
Buy any 2 and get a 3rd Just Gel Polish FREE - Saving £15.95 + VAT
More info
Edge Fibreglass & Silk Dispensers 2.7m PROMO
Buy any 2 & get the 3rd FREE! Saving £6.75 + VAT
More info
NSI Attraction Discover Kit
With FREE No. 8 Round Royal Precision Brush PROMO Worth £27.95


More info
Salon Systems Tea Tree, Pink Creme & JW Soft Wax 450g 3 FOR 2
3 for the price of 2 in each pack!
More info
NSI Attraction Liquid 480ml PROMO
With FREE Radiant Pink Powder 40g Saving £10.80
More info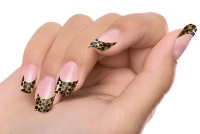 Trendy Wrap Promotion
BUY 2 GET 1 FREE (Saving £5.00 + VAT) on Pro Cut and Get Nailed
More info
Cuccio MatchMakers
Each pack Contains 1 x Cuccio Veneer + 1 x matching Cuccio Colour polish - BUY 1 GET 1 FREE (MIX & MATCH)
More info
IBD JUST GEL - Buy 2 Get 1 Free!
Calligraffiti Collection is inspired by the mix of classic calligraphy art with 21st century avant garde graffiti.
Six on-trend shades with 2 decos - so many possibilities to artistically express on your nails. Wear gel polish shades alone for a striking look, layer the decos on your gel polish for a smashing look, or paint the deco alone and have a truly unique gel polish manicure. Now buy any 2 and get 1 free. Saving £15.95 +VAT See The Calligraffiti Collection
Buy 1 Get 1 FREE with Cuccio MatchMakers
Cuccio Match Maker kit, matching a trend setting Cuccio professional lacquer and marrying it with the same matching shade from Cuccio Veneer Soak Off LED/UV Nail Colour. Match Maker kit is perfect for matching manicures and pedicures, with flawless colour co-ordination. Kit contains one 13ml bottle of nail lacquer and one 13ml bottle of Veneer Soak Off LED/UV Nail Colour. More Info
Duri Rejuvacote - Nail Growth System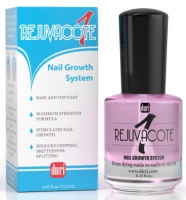 Do your client's nails continually split, lack growth, feel weak or have they been affected by artificial nails? Don't despair, The Nail Company has the answer. Used as a basecoat to start and then 3-4 times a week over your polish DURI'S REJUVACOTE will build up the layers of your client's nails. After 5- 6 weeks you will see a remarkable difference. Nails will be stronger and look healthier. As your client's nails improve, drop usage down to twice weekly, once as a base coat and again during the week as a top coat. Best Seller More Info
Featured Products - NailLux from Salon System
New from Salon System is an indulgent and luxurious manicure and pedicure range; to replace their existing range. NailLux is performance led and uses expertly selected formulations suitable for salons, nail technicians, spas and mobile therapists. Range includes: Sanitise Hand Gel, Hydrate Hand & Foot Lotion, Refresh Hand & Foot Soak, Renew Hand Scrub, Erase Cuticle Remover, Condition Cuticle Cream, Revitalise Foot Scrub, Shine Buffing Cream, Nourish Heel Cream, Restore Heel Cream.
More Info