Search
Delivery Info
Fast Service
only £4.95+vat*
Click here for more details
(£25.00 Min. Order)
Free delivery on all orders over £50.00 + VAT
Bookmark Us
Click here to add us to your favourites.
Welcome to The Nail Company

. Established for 25 years in supplying the Nail & Beauty Professional TRADE ONLY. The Nail Company offers a fast, friendly and efficient service setting us aside from our competitors. Call us on 01932 851505 or to view all The Nail Company products Click here

New Products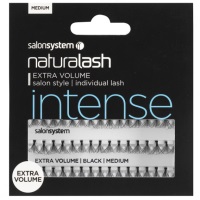 SalonSystem Black Flare Medium EXTRA VOLUME
ref: SS0225126
MORE INFO
Price - £3.40


(ex VAT)
Cuccio Stainless Steel Pedicure File & Free Refills PROMO
ref: C19042
MORE INFO
Price - £15.00


(ex VAT)
Best Selling Products

Barbicide 473ml
ref: NSIB004
MORE INFO
Price - £4.70


(ex VAT)
EDGE Black Beauty File 240/240g 10pk
ref: 2066602
MORE INFO
Price - £3.12


(ex VAT)
Special Offers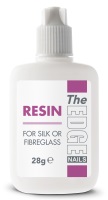 The EDGE 3 For 2 Offers on 28g Resin & More
Buy 2 & Get the 3rd FREE! See all the other Edge 3 for 2 offers on Files, Blocks and Buffers!
More info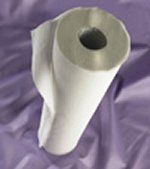 Couch Rolls 20" Single PROMO
FANTASTIC OFFER - Buy 3 get the 4th FREE (nets down to only £2.25 + vat each)


More info
Hive Options 3 for 2 mix & match PROMO
Options Pre-Wax, After-Wax & Wax Equipment Cleaner - Buy any 3 for 2 get the cheapest 1 free mix & match!
More info
Star Nails July Offers
Buy any 3 mix & match and get the cheapest product FREE! Acrylic Liquids & Powders & MORE STAR NAILS OFFERS
More info
Salon Systems Tea Tree, Pink Creme & JW Soft Wax 450g 3 FOR 2
3 for the price of 2 in each pack!
More info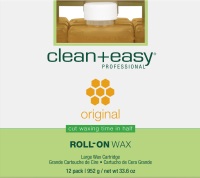 Clean & Easy Original Large (Leg) Refill 12 pack PROMO
20% OFF normal selling price of £26.95 - NOW £21.56
More info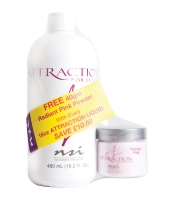 NSI Attraction Liquid & Free Powder PROMO
NSI Attraction Liquid 480ml WITH FREE Radiant Pink Powder 40g worth £10.80 plus VAT.

More info
Cuccio MatchMakers
Each pack Contains 1 x Cuccio Veneer + 1 x matching Cuccio Colour polish - BUY 1 GET 1 FREE (MIX & MATCH)
More info
Solglo Spray Tanning Solutions
Solglo offers incredible savings over competitors. Quality is never sacrificed for price. The same award winning formulation provides a gorgeous natural tan. Technicians have an opportunity to make up to £2000 per 5 litres. Enriched with natural skin conditioners incl. Aloe Vera, Cocoa Butter, and Vitamin E to nourish the skin also contains Walnut Shell extract which acts as a guide colour for ease of application and to give an instant bronze glow. The Tan takes 6 hours to develop and will reach its maximum potential within 10 hours. More Info
Buy 1 Get 1 FREE with Cuccio MatchMakers
Cuccio Match Maker kit, matching a trend setting Cuccio professional lacquer and marrying it with the same matching shade from Cuccio Veneer Soak Off LED/UV Nail Colour. Match Maker kit is perfect for matching manicures and pedicures, with flawless colour co-ordination. Kit contains one 13ml bottle of nail lacquer and one 13ml bottle of Veneer Soak Off LED/UV Nail Colour. More Info
NEW ibd Just Gel Tinsel Town Collection
ibd introduces the NEW Tinseltown Collection inspired by the glitz of Hollywood. Offering six seductive shades. Sundance- a creamy beige, Sunset Strip- bright orange, Leading Man- popping pink, Tabloid Talk- shimmering light purple, Swag Bag- brilliant blue, and Hollywood Royalty- majestic purple. To add the wow effect to the six shades, ibd offers two decos; Lights! Camera! Karats!- shimmering cracked ice and Glitterazzi glimmering glitters that add iridescent texture. More Info
Featured Products - NailLux from Salon System
New from Salon System is an indulgent and luxurious manicure and pedicure range; to replace their existing range. NailLux is performance led and uses expertly selected formulations suitable for salons, nail technicians, spas and mobile therapists. Range includes: Sanitise Hand Gel, Hydrate Hand & Foot Lotion, Refresh Hand & Foot Soak, Renew Hand Scrub, Erase Cuticle Remover, Condition Cuticle Cream, Revitalise Foot Scrub, Shine Buffing Cream, Nourish Heel Cream, Restore Heel Cream.
More Info