Search
Delivery Info
Fast Service
only £5.00+vat*
Click here for more details
(£25.00 Min. Order)

Bookmark Us
Click here to add us to your favourites.
Welcome to The Nail Company

. Established for 25 years in supplying the Nail & Beauty Professional. The Nail Company offers a fast, friendly and efficient service setting us aside from our competitors. Call us on 01932 851505 or to view all The Nail Company products Click here Christmas and New Year Opening Hours: We will be closed on 24th - 26th Dec & 1st Jan. Business as usual from 2nd January. We are open 27th, 30th and 31st Dec, despatching orders but cannot guarantee delivery dates at this busy time.

New Products
La Tweez Pro Tweezer with LED Spotlight & Gem
ref: LATWEEZ
MORE INFO
Price - £6.50


(ex VAT)
Essie Mini Cube 4pc WINTER
ref: ESSIECUBE
MORE INFO
Price - £8.50


(ex VAT)
Best Selling Products
EDGE Fibreglass Dispenser 2.7m
ref: 2002009
MORE INFO
Price - £6.75


(ex VAT)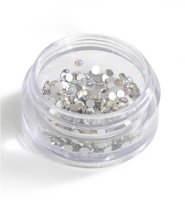 Star Nails ORIGINAL Rhinestones Aurora Borealis 300pk
ref: 65167
MORE INFO
Price - £9.45


(ex VAT)
Special Offers
Star Nails Fibreglass System - 25% OFF!
Save 25% on selected items in the traditional Fibreglass System from Star Nails
More info

Hive Ritual Solutions Ear Candles - 2 pack
A MASSIVE 40% OFF - SAVING £3.30 Per Pack - Better Hurry!
More info
Star Nails Tips - Masterpacks - 25% OFF!
SAVE 25% on all Star Nails Tips Masterpacks - Now at Only £16.88 + VAT
More info
Just Gel - PROMO
IBD Just Gel Polishes - Buy 2 Get 1 Free - SAVING £15.95 +VAT (May be mixed)


More info
Salon Systems Tea Tree, Pink Creme & JW Soft Wax 450g 3 FOR 2
3 for the price of 2 in each pack!
More info
Cuccio T3 Gel 1oz with FREE T3 Invitation Red 1/4oz
Free with this offer! Great for creating red tips for the festive season!

More info
Lash FX Under Eye Gel Patches
Buy 3 Packs and get the 4th Pack Free - SAVING £9.95 + VAT
More info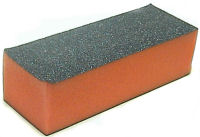 EDGE Sanding Blocks 10pk
Purple, Orange, Blue or White 10pk Sanding Blocks - BUY 2 GET 1 FREE (May be mixed)
More info
IBD JUST GEL- Now on Buy 2 Get 1 Free!
JUST ARRIVED Another 30 new colours IN STOCK NOW. Increasing the range to an incredible 114 fantastic colours! Applies smoothly like a polish for rich, more even colour. Use with PowerBond primer for perfect results. Cures quickly under LED or UV light. Performs with a high-gloss finish. Protects natural nails with long-lasting wear. Removes easily in just 10 minutes. Click here to see all 30.
WHY WAIT FOR VAT FREE?
Why wait for VAT free when 3 for 2 is much better value. Check out our 3 for 2 specials on a range of Cuccio Veneers, Pronto Soak Off Gels, Colour Polishes, Manicure, Pedicure & DETOX range of Products. PLUS other great offers from IBD JUST GEL, The Edge, Star Nails, Lash FX, Salon System and our own Nail Company Specials! More Info
Duri Rejuvacote - Nail Growth System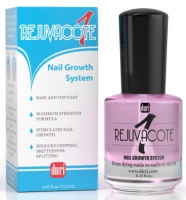 Do your client's nails continually split, lack growth, feel weak or have they been affected by artificial nails? Don't despair, The Nail Company has the answer. Used as a basecoat to start and then 3-4 times a week over your polish DURI'S REJUVACOTE will build up the layers of your client's nails. After 5- 6 weeks you will see a remarkable difference. Nails will be stronger and look healthier. As your client's nails improve, drop usage down to twice weekly, once as a base coat and again during the week as a top coat. Best Seller More Info
Featured Products - NailLux from Salon System
New from Salon System is an indulgent and luxurious manicure and pedicure range; to replace their existing range. NailLux is performance led and uses expertly selected formulations suitable for salons, nail technicians, spas and mobile therapists. Range includes: Sanitise Hand Gel, Hydrate Hand & Foot Lotion, Refresh Hand & Foot Soak, Renew Hand Scrub, Erase Cuticle Remover, Condition Cuticle Cream, Revitalise Foot Scrub, Shine Buffing Cream, Nourish Heel Cream, Restore Heel Cream.
More Info