Delivery Info
Fast Service
only £5.00+vat*
Click here for more details
(£25.00 Min. Order)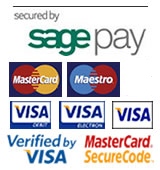 Bookmark Us
Click here to add us to your favourites.
Latest News Page
THE NAIL COMPANY NEWSLETTER

Just Gel Polish have just launched another 30 new colours including Spring Pastels and Summer Brights. This increases the range to an incredible 84 fantastic colours! Applies smoothly like a polish for rich, more even colour. Use with PowerBond primer for perfect results. Cures quickly under LED or UV light. Performs with a high-gloss finish. Protects natural nails with long-lasting wear. Removes easily in just 10 minutes. New Colours currently Buy 2 Get 1 Free! More info


Lash FX Individual Lashes - New Lower Prices on Loose Lashes.

The Lash FX Brand (from the home of Lash Perfect) has been growing rapidly in popularity and has significantly lowered its loose lash prices. The lashes are the same excellent and trusted quality, but are now packed in little round pots, containing the same amount, approximately 3000 lashes per pot. New price ONLY £18.95 PER POT! Available in J Curl, B Curl and C Curl. We stock a large range of the most popular lines, but are happy to order in any 'not stocked' lines. New Lash FX price lists are available on request. More info


New Product - Lash FX Cream Remover.

This long awaited product is finally here! This NEW Cream Remover, can be used in the same way as the liquid remover. However, the client may be lying down when using this remover and it is also suitable for use on clients with sensitive eyes. A more gentle way of removing individual lashes than the standard liquid removers, providing a more comfortable treatment for your client. More info


Lash FX Promotions.

Buy now to make the most of some great offers on popular retail lines while stocks last. Buy 2 GET 1 FREE on Finishing Glaze Clear Mascara and Sealant. More info


Star Nails - Back on Track!

We have had calls from nail techs who have been unable to obtain what they need from the popular Star Nails range recently. Just to let you know most of your favourite Star Nails products Resin 28g, Activator, Silk and Fibreglass Mesh, Acrylic Liquid, and Nail Tips are all available to order on our website again.

Attitude Polishes - Industry Shortage

Due to a fire in the polish factory, which has subsequently forced a close down of the polish manufacturing business, there is a shortage of many colours and treatments in the Attitude Range. Star Nails have, however now found a new factory and will be releasing their Spring/Summer Collection in June/July! More info


New Products at The Nail Company
NEW Misa & Essie Nail Polishes More info

Neck Wool 2LB - now available Code ECHYG3500P £5.75 plus VAT.
NEW Cuccio Colour Polishes £3.75 plus VAT. More info
NEW Cuccio Veneer (Gel Polish Range) £14.95 plus VAT. More info


Next day delivery* on all orders placed before 2pm (mainland UK only). Minimum order value is only £25 Incl. VAT and Carriage with free delivery on all orders over £100 Nett.

The site provides a fully secure transaction process and accepts all major forms of
payment. All orders are supported by the customer service department open Monday - Friday 9am to 5.30pm (Closed Bank Holidays)
* We endeavour to provide a next day service to most parts of the Mainland UK however this service is not guaranteed.