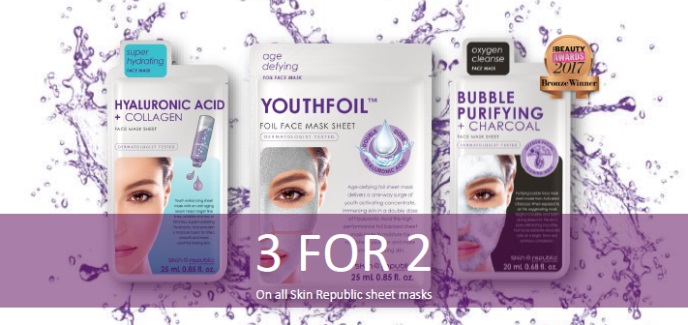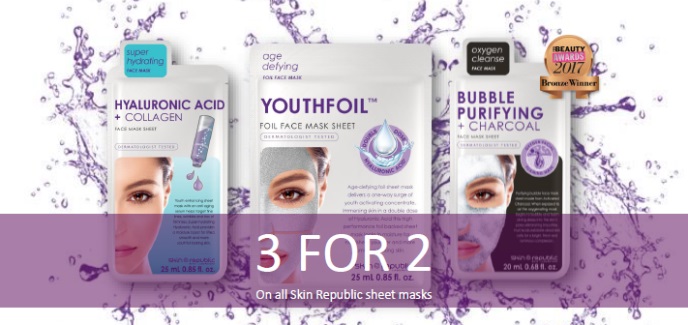 NEW At The Nail Company – Skin Republic is an innovative skin care range which combines the latest advances in skin care with the restorative properties found in nature.https://www.thenailcompany.co.uk/acatalog/Professional-Beauty-Products-supplies.html
Sheet masks are one of the most effective delivery systems of nutrients to the skin, helping to repair damaged skin cells whilst simultaneously promoting the growth of new healthy cells.
Formulated and laboratory tested by dermatologists, Skin Republic is hypoallergenic.
The Skin Republic range features sheet masks for the face, hands and feet.