Delivery Info
Fast Service
only £5.00+vat*
Click here for more details
(£25.00 Min. Order)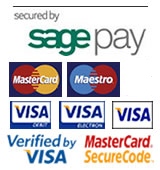 Bookmark Us
Click here to add us to your favourites.
Misa, Essie, Edge, Toma & Miscellaneous Polish Selection
The item was successfully added to cart - click here to view cart.
Toma Nail Polish Duchess
ref: TCD268

Trade Price: £3.65

(£4.38 Including VAT at 20%)

Please wait while your shopping cart is updated...

< Continue Shopping
Full product information
Toma Nail Polish Duchess 14ml A stunning dark pink with a hint of purple and touch of sparkle! 14ml A longer lasting Nail Polish, with a superior finish. Features Toma's 220 strand brush for better coverage. Please note that the images shown are as close as possible to the actual colour but as monitor settings differ, the actual colour may look slightly different in reality, but we are sure that you will not be disappointed. Recommended Retail Price (NON-TRADE) £7.25 inc VAT