Delivery Info
Fast Service
only £5.00+vat*
Click here for more details
(£25.00 Min. Order)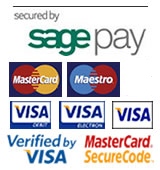 Bookmark Us
Click here to add us to your favourites.
Nail Polish Top/Base & Nail Finishing Products
The item was successfully added to cart - click here to view cart.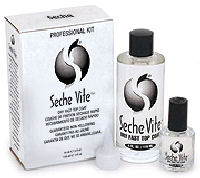 Seche Vite Top Coat Professional Kit 118ml + 14ml
ref: SVP

Trade Price: £22.00

(£26.40 Including VAT at 20%)

Please wait while your shopping cart is updated...

< Continue Shopping
You may also be interested in
Full product information
Seche Vite Top Coat is a fast dry top coat with exceptional results. A large 118ml/4oz salon size refill representing exceptional value with a 14ml bottle as well. Seche Vite Top Coat Professional Kit 118ml + 14ml