Delivery Info
Fast Service
only £5.00+vat*
Click here for more details
(£25.00 Min. Order)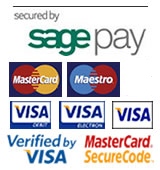 Bookmark Us
Click here to add us to your favourites.
Ear Piercing & Ear Ring Accessories
The item was successfully added to cart - click here to view cart.
Studex Regular Titanium (Silver Look) Ball 12pk
ref: STR200T

Trade Price: £21.20

(£25.44 Including VAT at 20%)

Please wait while your shopping cart is updated...

< Continue Shopping
Full product information
Regular Titanium Ball (12pk) from Studex. Use these sterilised piercing earrings with the Studex disposable cartridge system (White Studex Gun only). Silver Look Balls Regular Size.