Delivery Info
Fast Service
only £5.00+vat*
Click here for more details
(£25.00 Min. Order)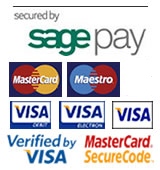 Bookmark Us
Click here to add us to your favourites.
Waxing
The item was successfully added to cart - click here to view cart.

Salon Systems 500ml Just Wax Pre Wax Cleansing Gel
ref: SS0202115

Trade Price: £3.80

(£4.56 Including VAT at 20%)

Please wait while your shopping cart is updated...

< Continue Shopping
You may also be interested in
Full product information
Salon Systems Just Wax Pre Wax Cleansing Gel 500ml Improves efficiency of waxing treatments by cleansing the skin and removing surface oils. Use prior to waxing to ensure effective hygenic treatments.