Delivery Info
Fast Service
only £5.00+vat*
Click here for more details
(£25.00 Min. Order)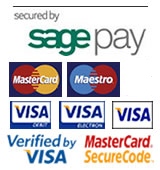 Bookmark Us
Click here to add us to your favourites.
Eyelashes & Tinting
The item was successfully added to cart - click here to view cart.
LashGrip Strip Adhesive Dark
ref: PN65057

Trade Price: £2.10

(£2.52 Including VAT at 20%)

Please wait while your shopping cart is updated...

< Continue Shopping
Full product information
LashGrip Strip Adhesive Dark Ardell LashGrip Adhesive 1/4oz has been specially formulated to hold Fashion Lashes and InvisiBand Lashes securely in place. Its quick-dry formula is easy to use and waterproof. Dark provides extra drama. The quick-drying LashGrip Adhesive in dark from Ardell makes applying false lashes a pushover, so achieving extra special lashes has never been easier.