Delivery Info
Fast Service
only £5.00+vat*
Click here for more details
(£25.00 Min. Order)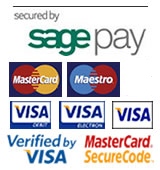 Bookmark Us
Click here to add us to your favourites.
Acrylic Nail Extensions- Star Nails- Cuccio- The Edge- NSI
The item was successfully added to cart - click here to view cart.
NSI Attract Primer 15ml
ref: NSI7050

Trade Price: £8.00

(£9.60 Including VAT at 20%)

Please wait while your shopping cart is updated...

< Continue Shopping
You may also be interested in
Full product information
NSI Attract Primer 15ml From NSI. a non-acid primer that provides maximum strength, adhesion and ease of use.