Delivery Info
Fast Service
only £5.00+vat*
Click here for more details
(£25.00 Min. Order)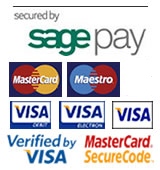 Bookmark Us
Click here to add us to your favourites.
Eyelashes & Tinting
The item was successfully added to cart - click here to view cart.

LashFX Adhesive Remover 5g
ref: LFX116

Trade Price: £16.00

(£19.20 Including VAT at 20%)
CALL FOR AVAILABILITY
01932 851 505
Please wait while your shopping cart is updated...

< Continue Shopping
Full product information
LashFX Adhesive Remover 5g. Removal solution for use with Individual Eyelash Extensions, strictly for use by professional lash technicians or trained beauty therapists.