Delivery Info
Fast Service
only £5.00+vat*
Click here for more details
(£25.00 Min. Order)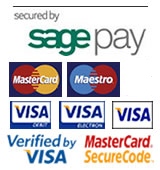 Bookmark Us
Click here to add us to your favourites.
Nail Polish Top/Base & Nail Finishing Products
The item was successfully added to cart - click here to view cart.
IBD UV Topcoat 14ml
ref: IC054

Trade Price: £10.75

(£12.90 Including VAT at 20%)

Please wait while your shopping cart is updated...

< Continue Shopping
Full product information
IBD UV Topcoat 14ml Are your clients smudging their varnish before leaving the salon? If so, try this..... A premier UV Top Coat for fastest drying time, longest durability and high shine. Dries with any UV Lamp in 3 minutes, for a super-durable finish over natural nails, artificial nails and varnish. Removed with nail polish remover.