Delivery Info
Fast Service
only £5.00+vat*
Click here for more details
(£25.00 Min. Order)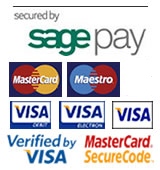 Bookmark Us
Click here to add us to your favourites.
Misa, Toma & Miscellaneous Polish Selection
The item was successfully added to cart - click here to view cart.
Essie Mini Cube 4pc WINTER 2012
ref: ESSIECUBE

Trade Price: £8.50

(£10.20 Including VAT at 20%)

Please wait while your shopping cart is updated...

< Continue Shopping
Full product information
4 x 5ml MINI bottles WINTER 2012 COLLECTION, containing Leading Lady, Snap Happy, Beyond Cozy and Where's my Chauffeur. Perfect for travel or gift.