Delivery Info
Fast Service
only £5.00+vat*
Click here for more details
(£25.00 Min. Order)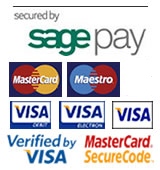 Bookmark Us
Click here to add us to your favourites.
AcryGel - Authorised Salons Only
The item was successfully added to cart - click here to view cart.
AcryGel UV Gel French White 28g
ref: AGUVW

Trade Price: £18.95

(£22.74 Including VAT at 20%)

Please wait while your shopping cart is updated...

< Continue Shopping
Full product information
AcryGel is a system combining the strength of acrylic with the clarity of gel for the ultimate in durability and flexibility. AcryGel UV Gel French White 28g