Delivery Info
Fast Service
only £5.00+vat*
Click here for more details
(£25.00 Min. Order)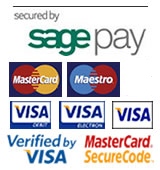 Bookmark Us
Click here to add us to your favourites.
Best Sellers
The item was successfully added to cart - click here to view cart.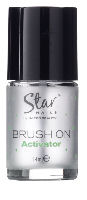 Star Nails Brush on Activator 14ml
ref: 887

Trade Price: £5.50

(£6.60 Including VAT at 20%)

Please wait while your shopping cart is updated...

< Continue Shopping
You may also be interested in
Full product information
Activation is easy with this brush on activator! This Brush On Activator is easy to use and perfect for those who like to be in control. The application method prevents the activator touching the skin and the odour free formulation ensures there is no irritant spray in the air. Formally called Cool Mint Activator. Star Nails Brush on Activator 14ml.