Delivery Info
Fast Service
only £5.00+vat*
Click here for more details
(£25.00 Min. Order)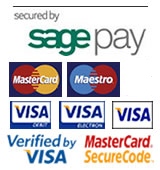 Bookmark Us
Click here to add us to your favourites.
Fibreglass Nail & Silk Nail Systems- Star Nails, The Edge, Salon System, NSI
The item was successfully added to cart - click here to view cart.
Star Nails 480ml Resin Activator Refill
ref: 8855

Trade Price: £42.00

(£50.40 Including VAT at 20%)

Please wait while your shopping cart is updated...

< Continue Shopping
You may also be interested in
Full product information
Star Nails 480ml Resin Activator Refill. Get nails ready for action with this fast setting activator. Applied between each layer of resin to set the nails hard. This fantastic formulation is less aggressive than traditional spray on activators so it can be sprayed at a much closer distance resulting in a quick, smooth finish. A cost effective bulk size without spray top for refilling smaller bottles.