Delivery Info
Fast Service
only £5.00+vat*
Click here for more details
(£25.00 Min. Order)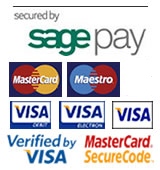 Bookmark Us
Click here to add us to your favourites.
Acrylic Nail Extensions- Star Nails- Cuccio- The Edge- NSI
The item was successfully added to cart - click here to view cart.
Star Nails Acrylic Primer XStrength 10ml
ref: 42115

Trade Price: £5.29

(£6.35 Including VAT at 20%)

Please wait while your shopping cart is updated...

< Continue Shopping
You may also be interested in
Full product information
Star Nails Acrylic Primer NON LIFT XStrength 10ml Ensure your clients nails stay put with this Acid Free Non Corrosive Primer (Methacrylic Acid) with brush. It acts like double sided sticky tape to bond any nail extension system to the natural nail. Primer is essential to help prevent lifting. Use to remove oil, dehydrate and etch the nail surface and ensure good adhesion.