Delivery Info
Fast Service
only £5.00+vat*
Click here for more details
(£25.00 Min. Order)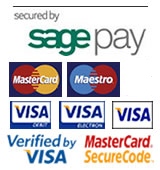 Bookmark Us
Click here to add us to your favourites.
Spray Tanning - Solglo
The item was successfully added to cart - click here to view cart.
Solglo Sundrenched 12% Solution 5 litre PROMO
ref: 27146

Trade Price: £65.00

(£78.00 Including VAT at 20%)

Please wait while your shopping cart is updated...

< Continue Shopping
You may also be interested in
Full product information
FANTASTIC PROMO: NOW ONLY £65.00, WAS £103.00 - THATS £38.00 OFF!! Solglo offers incredible savings over competitors. Quality is never sacrificed for price. The same award winning formulation provides a gorgeous natural tan. Technicians have an opportunity to make up to £2000 per 5 litres. Highly effective solution that creates a beautiful even tan. Developed to be used by professionals. Formulated to be absorbed quickly, with a light fragrance. Does not contain alcohol, which is a common cause of dry skin. Enriched with natural skin conditioners incl. Aloe Vera, Cocoa Butter, and Vitamin E to nourish the skin also contains Walnut Shell extract which acts as a guide colour for ease of application and to give an instant bronze glow. The Tan takes 6 hours to develop and will reach its maximum potential within 10 hours. Solglo Sundrenched 12% Solution 5 litre