Delivery Info
Fast Service
only £5.00+vat*
Click here for more details
(£25.00 Min. Order)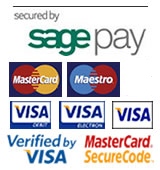 Bookmark Us
Click here to add us to your favourites.
Acrylic Nail Extensions- Star Nails- Cuccio- The Edge- NSI
The item was successfully added to cart - click here to view cart.
Star Nails 5g Green Performance Powder
ref: 21665

Trade Price: £5.75

(£6.90 Including VAT at 20%)

Please wait while your shopping cart is updated...

< Continue Shopping
Full product information
Performance coloured acrylics have all the benefits of the Performance system, but with the additional advantage of being able to be custom blended to match each client's natural skin tone to create a natural looking nail extension, or be used to create fabulous colourful extensions and imaginative nail art. Gives best results when used with Star Nails Performance Acrylic Liquid and Star Nails Acrylic Primer. Star Nails 5g Green Performance Powder