Delivery Info
Fast Service
only £5.00+vat*
Click here for more details
(£25.00 Min. Order)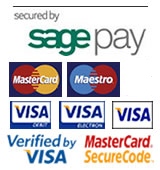 Bookmark Us
Click here to add us to your favourites.
Nail Tips
The item was successfully added to cart - click here to view cart.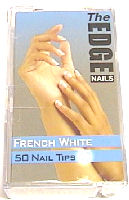 The EDGE Size 2 French White Tips 50pk
ref: 2017202

Trade Price: £2.50

(£3.00 Including VAT at 20%)

Please wait while your shopping cart is updated...

< Continue Shopping
Full product information
The EDGE French White Tips 50pk Size 2. With the French Tip very much in vogue this tip is a fast track means of creating a perfect French with any nail system. It has slightly tapered side walls and a lower arch, a perfect smile line and a cut out well area so no blending is required.