Delivery Info
Fast Service
only £5.00+vat*
Click here for more details
(£25.00 Min. Order)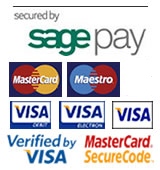 Bookmark Us
Click here to add us to your favourites.
Nail Qualification Information


Nail qualifications are now available and we recommend that all nail technicians gain their qualifications as soon as possible. Many local authorities are enforcing nail technician licensing, so obtaining a formal qualification is becoming essential if you wish to run a commercial business. Licensing of nail technicians is being actively enforced in all London Boroughs.

The Vocational Training Charitable Trust (VTCT) is the awarding body at ISIS Beauty Academy (our partners in training). Recognised qualifications confirm that the holder is fully competent to perform the stated skills to the level required by the industry. The qualifications only incorporate the theory that is essential to perform the specific skill. When you have qualified you will be issued with a recognised qualification Certificate.

If you wish to achieve qualifications you will need to register with the awarding body and complete your training through ISIS Beauty Academy. Click Here to be transferred to ISIS Beauty Academy

NVQ qualifications are currently widely recognised and enable the candidate to readily qualify for insurance and employment. However, in an industry that is constantly growing and changing, this may lead to other qualifications becoming desirable.



Beauty Qualification Information



We have expanded our range of beauty courses by offering training through another local provider. ISIS Beauty Academy are committed to the highest standard of training they offer quality, professional courses providing the necessary skills and confidence to begin or further develop your career in beauty. Couses are run daytime and evenings to fit around your busy lifestyles. Short or full beauty courses are offered at this centre. Click Here to be transferred to ISIS Beauty Academy

INSURANCE

It is very important at the outset to consider insurance cover.

There are different types of insurance - for example Treatment Risk and Public Liability Insurance.

Ask your local insurance company for advice and a quotation or contact Professional Nails Direct on 01622 740040.